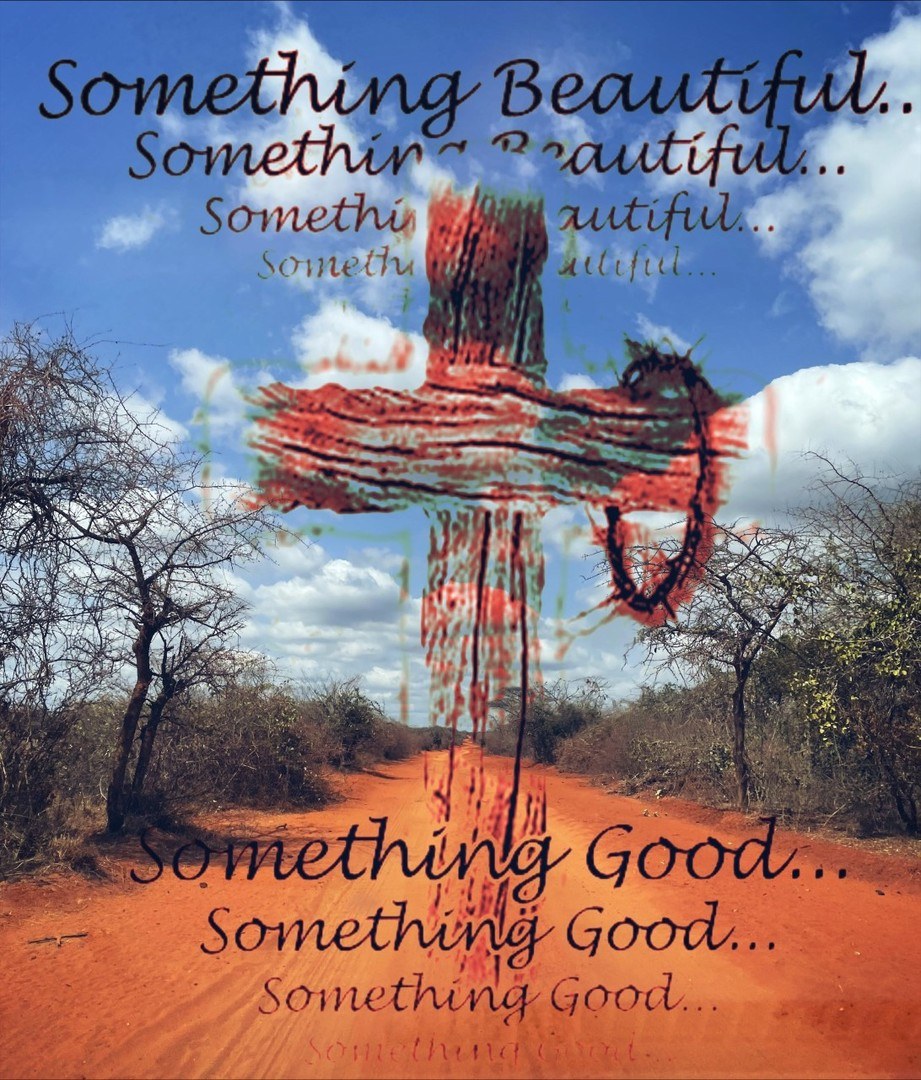 or
To give by  Zelle  directly to SBSG 951-808-2512 
To give by mail: 
SBSG Ministries 2230 Lake Park Dr. Space 166 San Jacinto, CA. 92353
 For more Information call:
951-808-2512 or 951-741-1641
Email: janrob2000@aol.com
or look us up on facebook.
"The King will reply, 'Truly I tell you, whatever you did for one of the least of these brothers and sisters of mine, you did for me.'      Matthew 25:40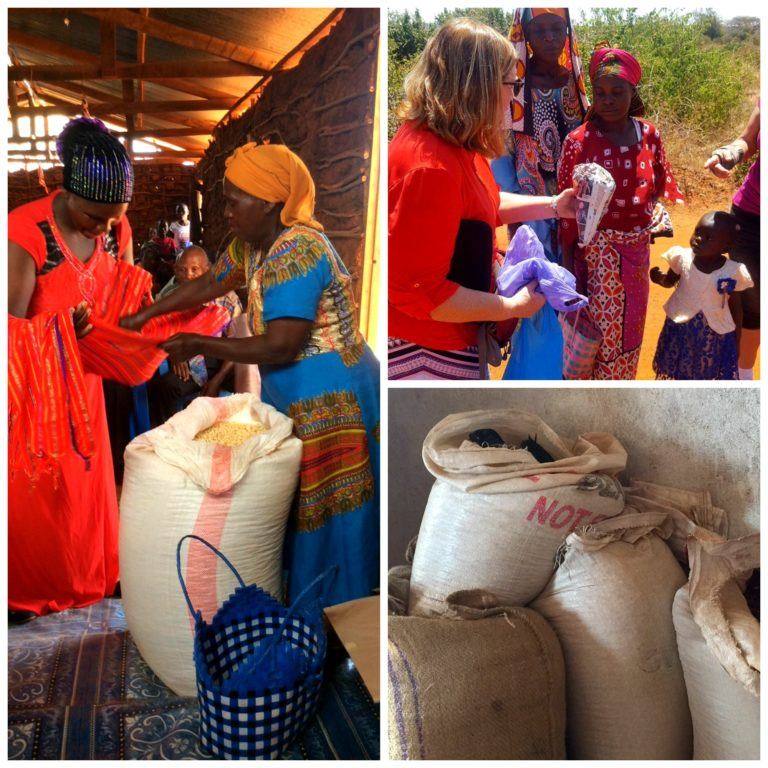 In 2017 there was a terrible drought and SBSG ministries bought 100 lb bag of maize to distribute. Families were asked to bring something to carry provisions back to their homes with, many used head scarves or anything they could find. Each one got a container full!  SBSG also passed out beans in remote arid desert villages of Kenya. Drought continues to be a problem in remote parts of Kenya.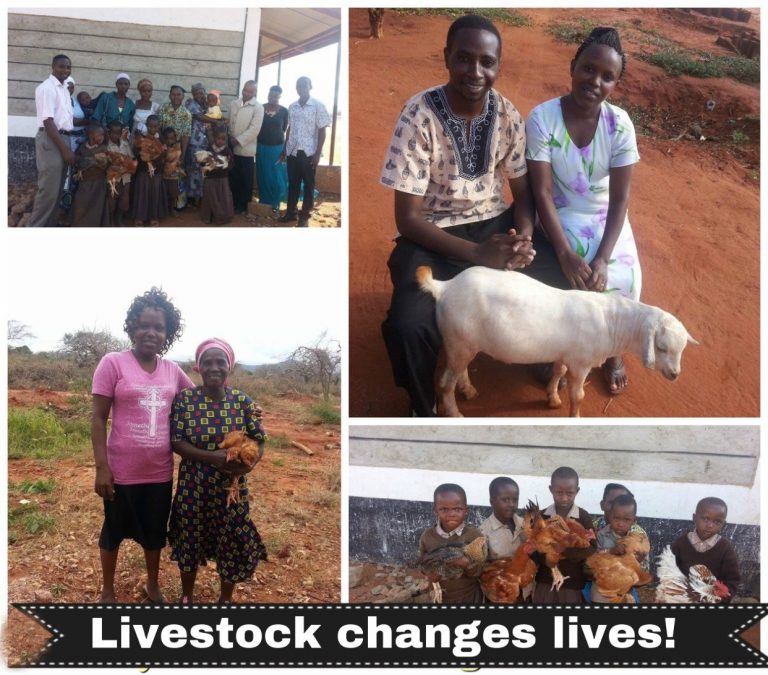 "Pure religion in the sight of God means caring for orphans and widows in their distress and those most vulnerable." James 1:27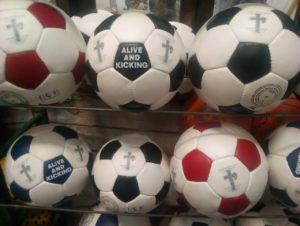 Soccer balls for the church, prison and schools
Church members Praising God and singing;
"Emmanuel has done this!"
Something Beautiful Something Good's 2nd core ministry target.
There are many, many ways to get involved. Something Beautiful Something Good Ministries wants to create lasting effects in the lives of the village people. Sharing the hope of Jesus Christ, providing clean drinking water, and donating livestock to families so they can create a trade to pass on to their children have been successful contributions that we would like to continue working at.  Each year we take teams to Kenya to share, strengthen and support the people in remote villages. There are so many ways to help because the need is so great. A little goes a long way in helping the people of Kenya.
SBSG Pandemic Response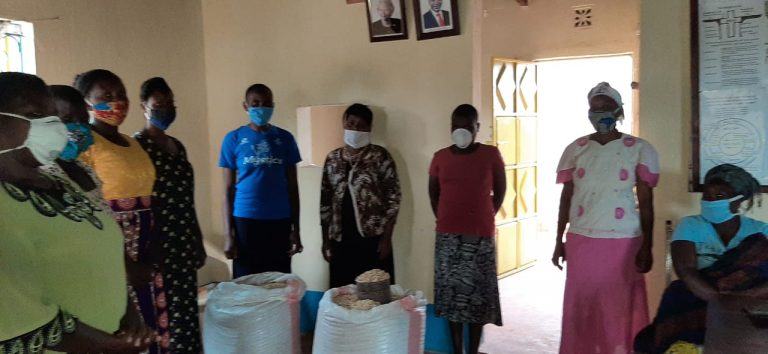 Because of generous friends and partners, SBSG Ministries was able to come along side HEART and help to provide food security during this unprecedented emergency time, for these HIV infected women.
Water Update
Water has come to Mgeno! The well was dug and an underground river was found. God is good!  The ribbon was  cut in February 2020, right before the pandemic lockdowns started. Lifegiving  water was accessible for the people of Mgeno through the Covid-19 emergency and from then on. This is a wonderful accomplishment for SBSG and it's partners.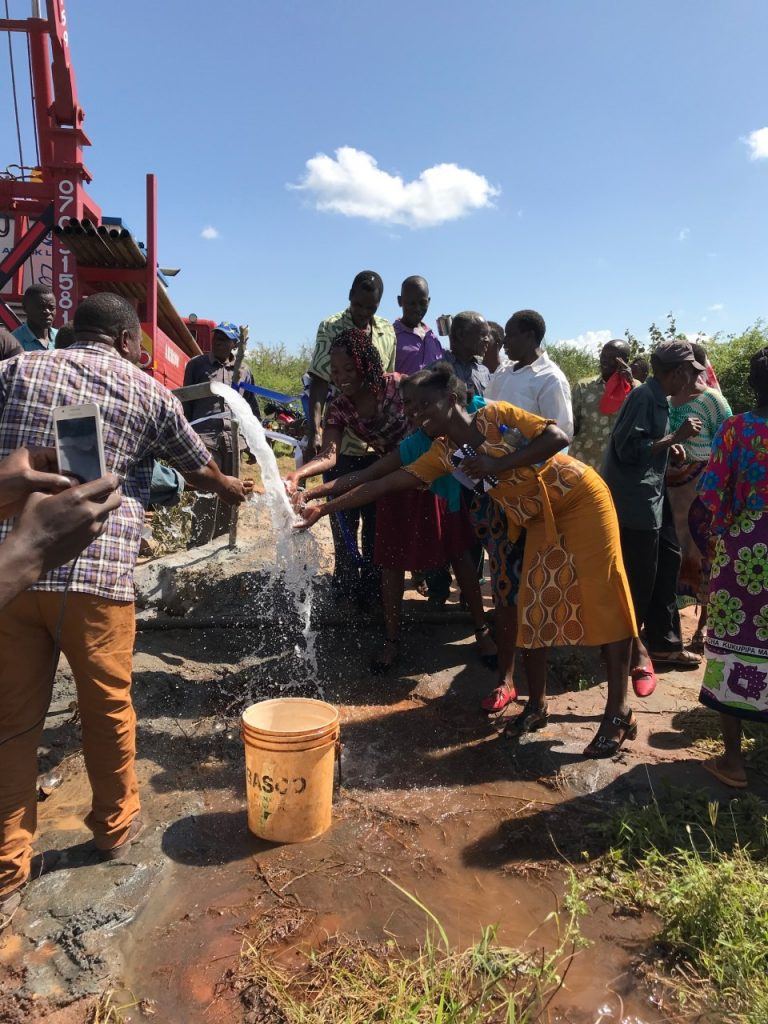 In May 2021 the pipes and faucets went in. There are now 5 faucets around the village!!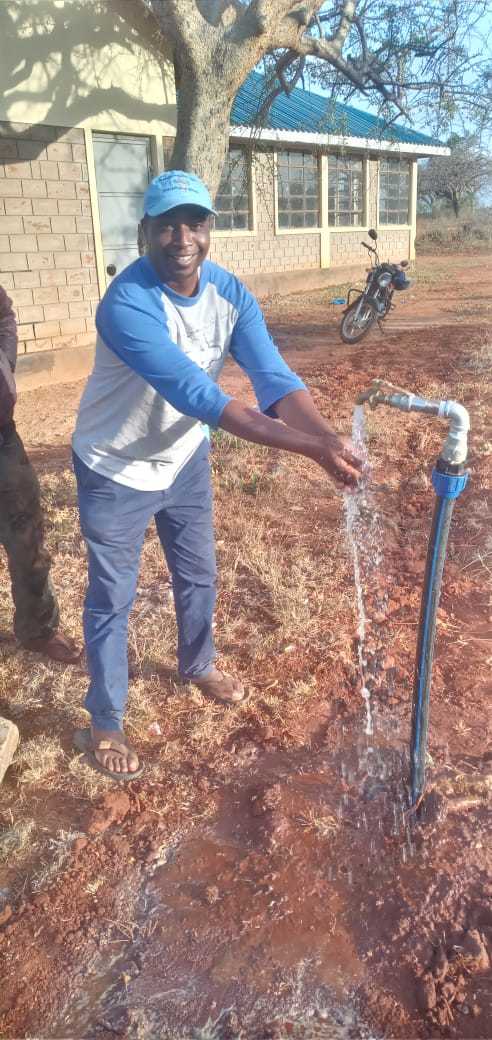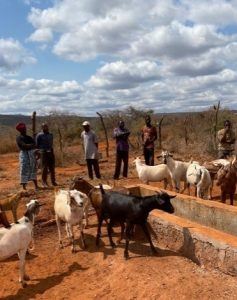 Can you give the gift of a pair of shoes?
Shoes are of great need and importance to the people in the villages as the ground is very hard and thorny. Many go without, and this is a simple way SBSG partners can make an impact.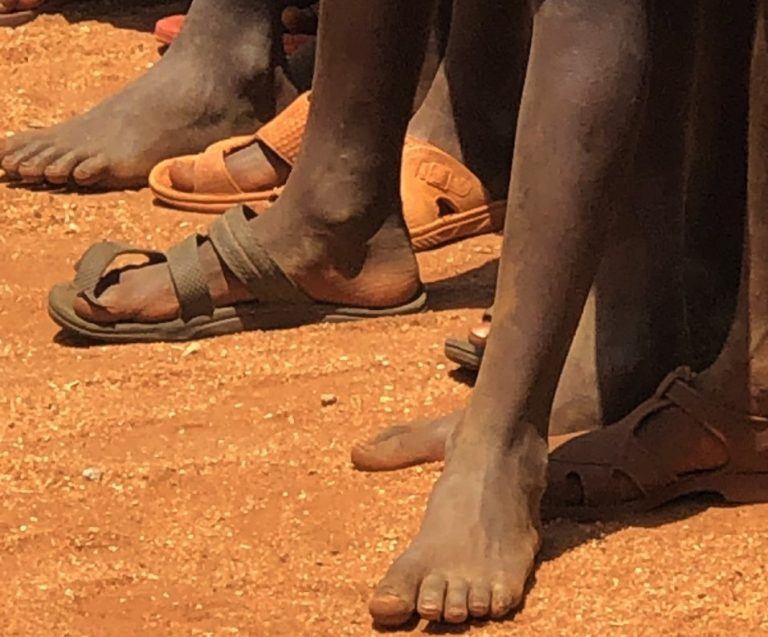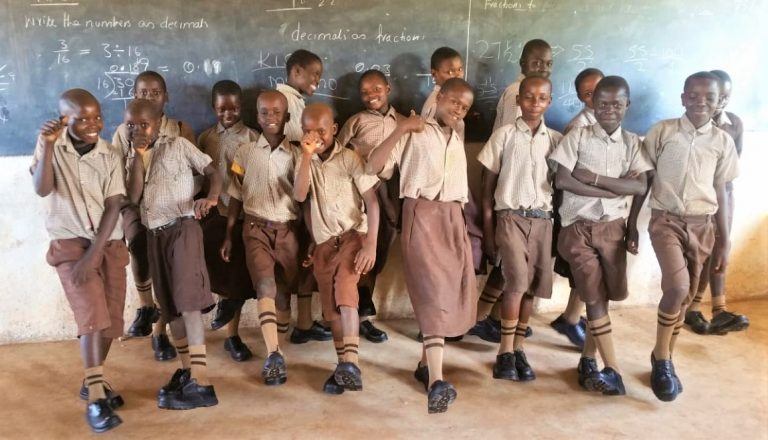 Your gift of $20 buys a pair of sturdy shoes and two pairs of socks .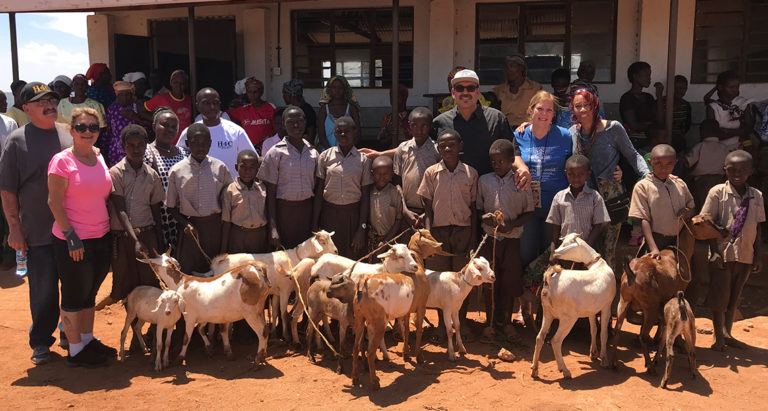 Kids (baby goats) cover the cost of Uniforms for children.  SBSG's KUC program is a $60 one time donation,  that helps impoverished families have the means to pay for their child's school uniform through a goat breeding program, which without they would not be able to attend school. Make sure to add "KUC" as a note when you donate to this specific cause.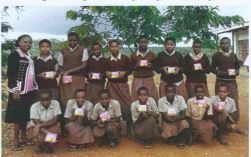 Sanitary pads and purity teaching for girls "Royal Love for Girls" is just one more way SBSG ministries is helping young ladies stay in school without missing lessons for a lack of female hygienic supplies. Only $30 for a year supply ! If you would like to donate to this specific cause please click on the "Donate" button and note "RLG" before submitting.