or
To give by  Zelle  directly to SBSG 951-808-2512 
To give by mail: 
SBSG Ministries 2230 Lake Park Dr. Space 166 San Jacinto, CA. 92353
 For more Information call:
951-808-2512 or 951-741-1641
Email: janrob2000@aol.com
or look us up on facebook.
Do you have an adventurous Spirit? A Compassionate Heart? A desire to share the gospel around the world? Then we invite you to Join Our Team
  Areas of
Greatest Need
A missionary house is needed for missionaries to stay while working in the area. A safe place to gather, eat, and rest  after a day full of ministry and projects within the villages. The land has already been purchased, and is now being developed for a missions house and compound. The land has been fenced, and gated, with a guard house at the entrance of the gate. The Staff quarters have already been completed, and there is a caregiver living on the compound while maintaining and developing the land. This SBSG Missionary compound also has a small garden which will generate produce to be sold.
Reliable transportation is needed

because t

he roads in Kenya are often dirt roads, with deep ruts, which can be very dangerous.  Hiring a driver with a car during the missions trip is currently the most expensive aspect of each missionary visit. A  reliable, safe, and raised vehicle  would be best suited for SBSG's needs. Especially one that is large enough to accommodate a team  to do ministry within the region of Taita and throughout Kenya.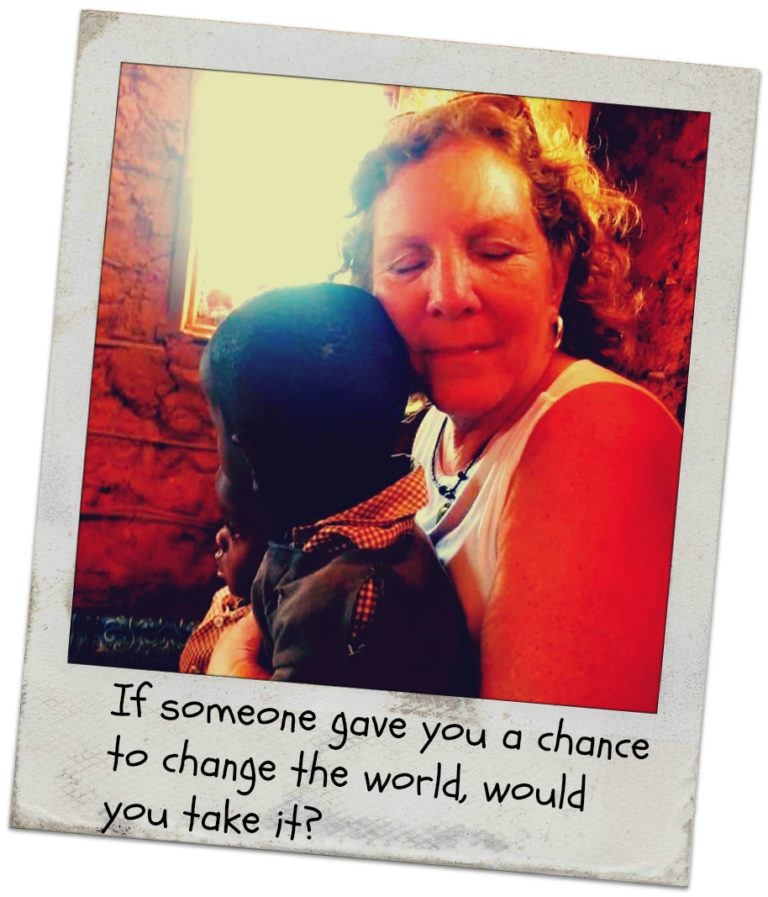 You can Join the next SBSG team!
Do you feel the Lord calling you to the missionary field ? 
Is a Short Term Missions trip right for you?
Click here > QUESTIONS & ANSWERS
For more Information call:
951-808-2512 or 951-741-1641
Email: janrob2000@aol.com
or look us up on facebook.
Please download and complete the following forms to join: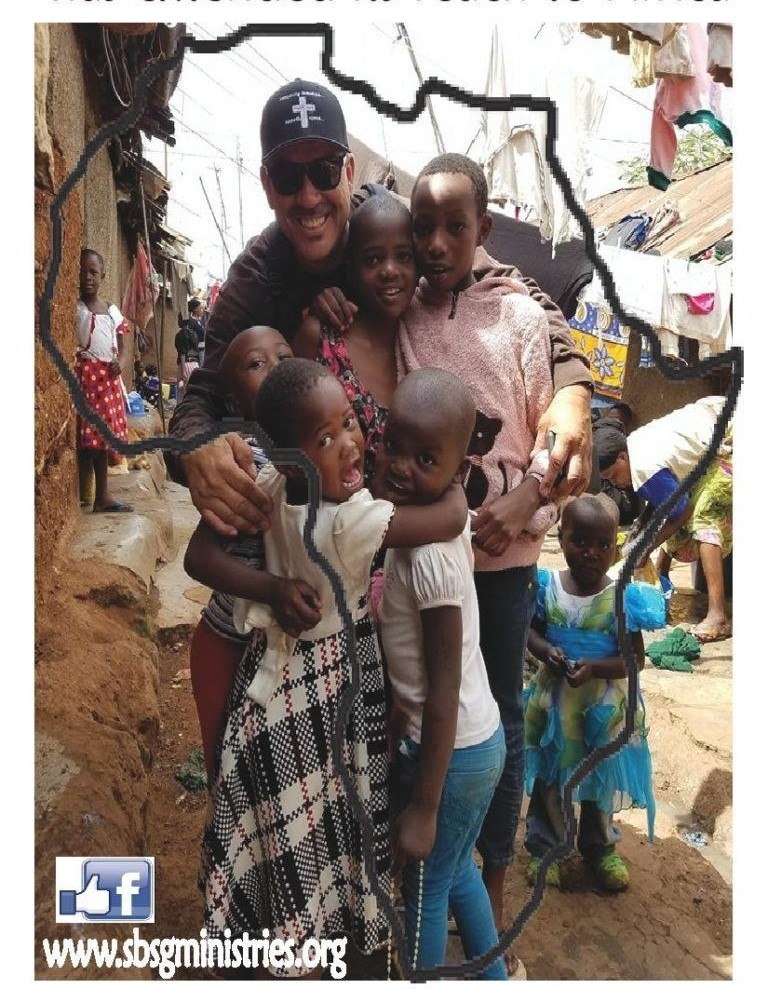 The largest slum on the continent of Africa is Kenya's Kibera Slum. Children living in Kibera only have a 50% chance of making it another day. Kibera has over 500,000 people living in it.
Jesus lives in Kibera! 
Join Our Team!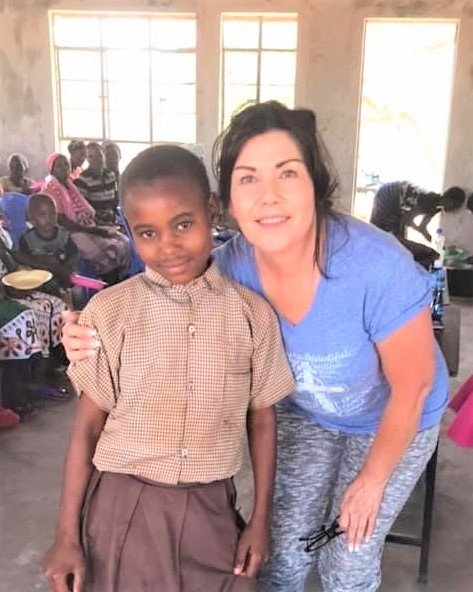 During the 2019 SBSG  Trip, team member Carol Salmeron is pictured here posing with a young girl.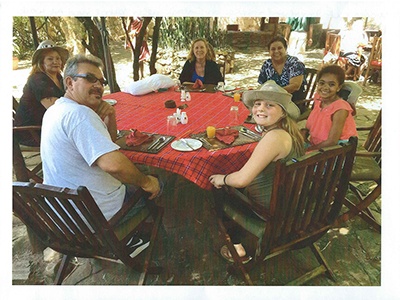 After a couple weeks on the mission field, Something Beautiful Something Good Ministries likes to take everyone on safari . For a couple days the team gets to enjoy a game park before returning  home. This picture was taken at Fig Tree Tent Camp on the Masai Mara in Kenya.
Experience Kenya while serving the Lord and sharing the gospel.