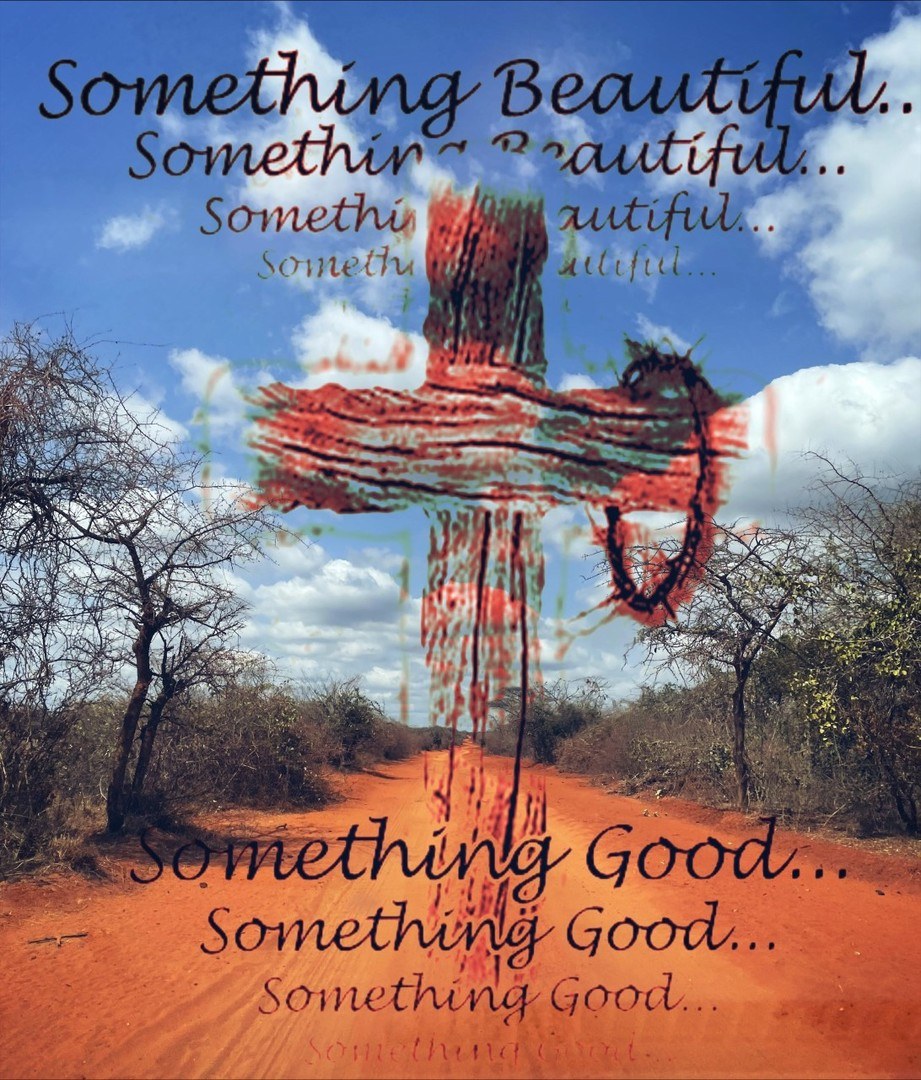 or
To give by  Zelle  directly to SBSG 951-808-2512 
To give by mail: 
SBSG Ministries 2230 Lake Park Dr. Space 166 San Jacinto, CA. 92353
 For more Information call:
951-808-2512 or 951-741-1641
Email: janrob2000@aol.com
or look us up on facebook.
Something Beautiful Something Good Ministries Mission to Kenya.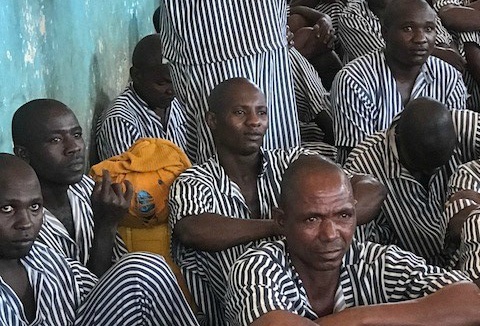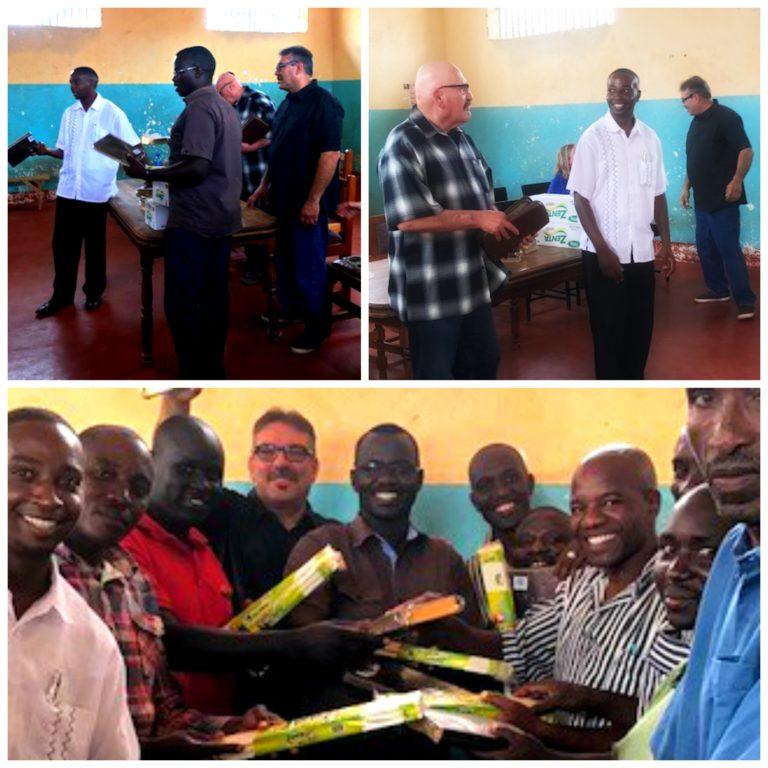 The prison ministry team, led by Pastor Robert is pictured here ministering to prisoners and handing out soap.
Accomplishments in The Prison:
Lives led to Christ
Swahili Bibles given to individuals in prison and in churches
English Bibles given to individuals in prison and in churches
School Text Books
Hygiene Supplies (for Mgeno villagers and 3 Prisons)
 Joyce Meyer Books for Inmates
Cases of Soap for Inmates (male/female)
Sanitary Pads for Women in Prisons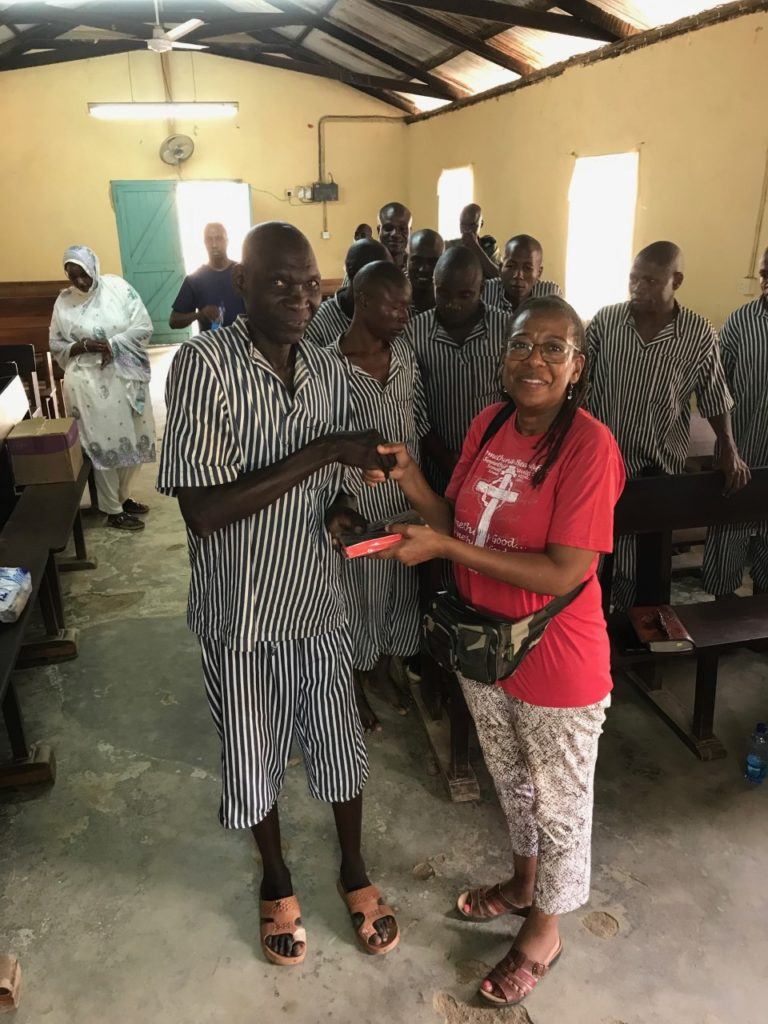 Board member Denise Clarida-Tyler BSN,  ministering in the prison and helping to distribute Bibles.
Something Beautiful Something Good's 4th core ministry Target
SBSG's prison ministry is so dear to us on the team and to the Lord. Prisoner's lives are being changed by the saving power of Christ and they are finding hope in Jesus. Working with local Pastors, Chaplains, and Prison Officials much has been accomplished with SBSG's prison work in Kenya. Not only is SBSG providing spiritual help, but items of desperate need are being provided to the prisoners through generous donations from people who support the ministry .  There is so much more to be accomplished as the need is so great.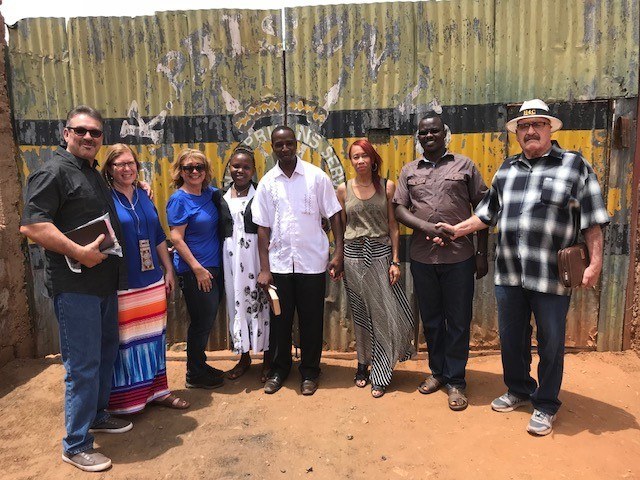 Here is SBSG's 2018 Missionary team with the warden of Voi Prison.  Founding Pastors Robert and Jan Rodriquez, Lisa Roybol, Pastor Amon, his wife Olive, Yvonne Williams, Warden John Wainaina, and Kilroy.
Kilroy shared his testimony of being one of founding member of the Mexican Mafia in the United states and how Jesus saved and changed him his life.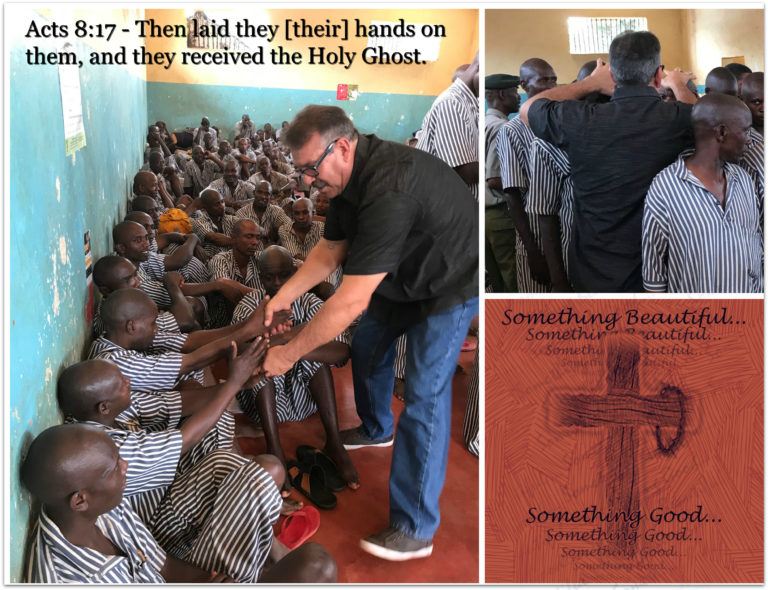 The Holy Spirit spoke to Pastor Robert to touch every inmate as he moved along through them praying.
Something Beautiful Something Good Ministries knows and understands the value of prison ministry. By God's great mercy after serving 13 years of a life sentence, Robert Rodriguez was paroled in 1993, Born again, and redeemed by the blood. In 2012 He was ordained into ministry, and SBSG Ministries was birthed. Both Pastors Robert and Jan have a great burden to see people set free from the bondage of sin, here in the States as well as all over the world. In 2018 SBSG's Africa team, not only ministered in Kenyan prisons, but also in South Africa prisons notoriously full of gang members in Pietermaritzburg and Cape town.
"I was naked and you clothed me, I was sick and you visited me, I was in prison and you came to me."
Matt 25:36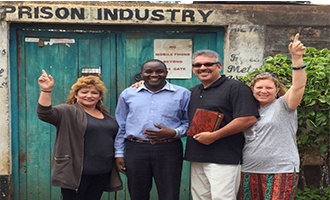 Sylvia Estrada and a Chaplain standing with us outside in front of the Prison furniture factory.
February 2016, Pastor Robert doing an altar call after leading 33 inmates to Jesus!
Here are the ladies of Wundanyi Prison, and the SBSG prison ministries team from february 2018.  SBSG blessed the ladies with sanitary pads , soap, and other hygiene items. Notice in picture are Bibles in the Swahili language about to be distributed, Thanks to generous partners like some of you.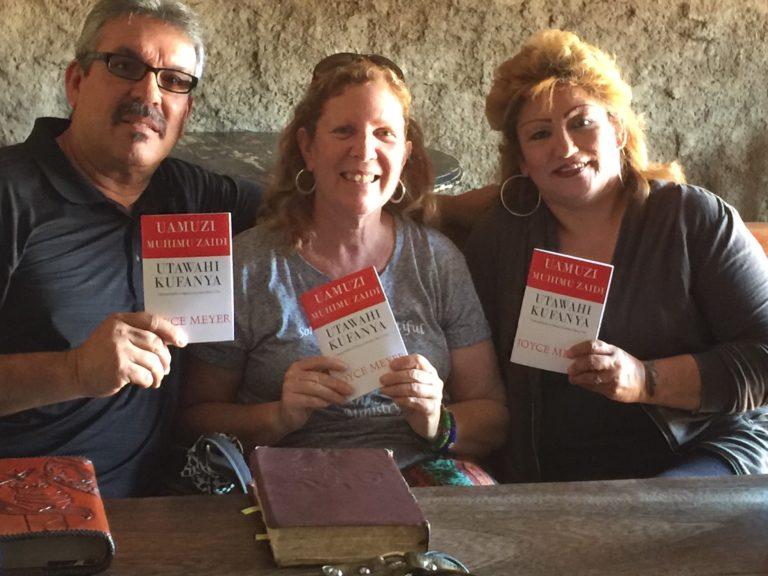 Joyce Meyer Ministries donated 600 books written by Joyce to Something Beautiful Something Good Ministries in 2016 and were given to the inmates at 2 Prisons. The books are in Swahili and the title of the book in English reads " The best decision you will ever make."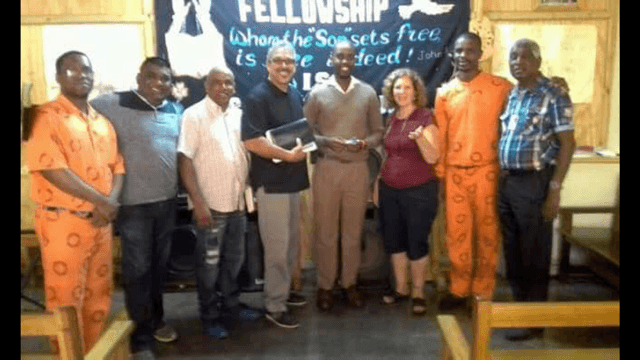 Pastors Robert and Jan posing with the Prison team and a couple inmates , after a time of testimony and preaching at this Maximum security prison in Pietermaritzburg, South Africa in 2017 . Several inmates gave their lives to Jesus at the altar.