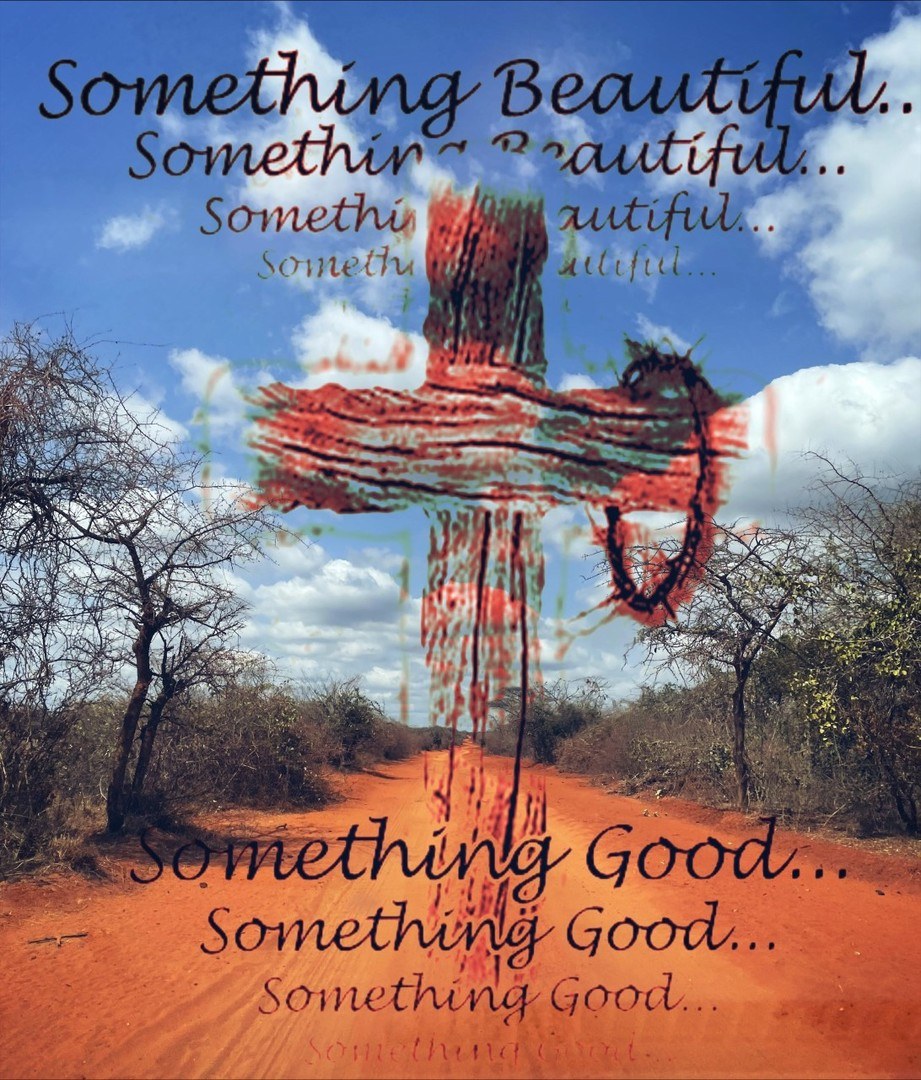 Your contributions can achieve solutions!!
or
To give by  Zelle  directly to SBSG 951-808-2512 
To give by mail: 
SBSG Ministries 2230 Lake Park Dr. Space 166 San Jacinto, CA. 92353
 For more Information call:
951-808-2512 or 951-741-1641
Email: janrob2000@aol.com
or look us up on facebook.
You can empower a student with the lifelong gift of an education; Sponsor a child today!
Something Beautiful Something Good's 3rd core ministry target
SBSG ministries is passionate about empowering the people of Kenya, not only with the life changing Gospel of Christ, but also with education. Many families cannot afford the cost of an education in Africa, and that is why SBSG is partnering with local schools to cover school fees, donate uniforms, and more.
A child can attend secondary school ( high school ) for as little as $50 per month, which includes their dormitory boarding. Currently SBSG Champions are sponsoring two boy's and two girl's education, but many more have qualified and are waiting to be sponsored. In Kenya students must test well enough to move past 8th grade. Children in Kenya want to be in school, not only is it nourishing young minds, it's also where they receive their only guaranteed meal for the day.
Adult students  and children that are not pursuing higher education are being educated at the Mgeno Training Resource Center. The center was built by SBSG ministries and partners, and was donated to the community.  These students and learning vocational skills that will create stability and economic empowerment that effects the whole community.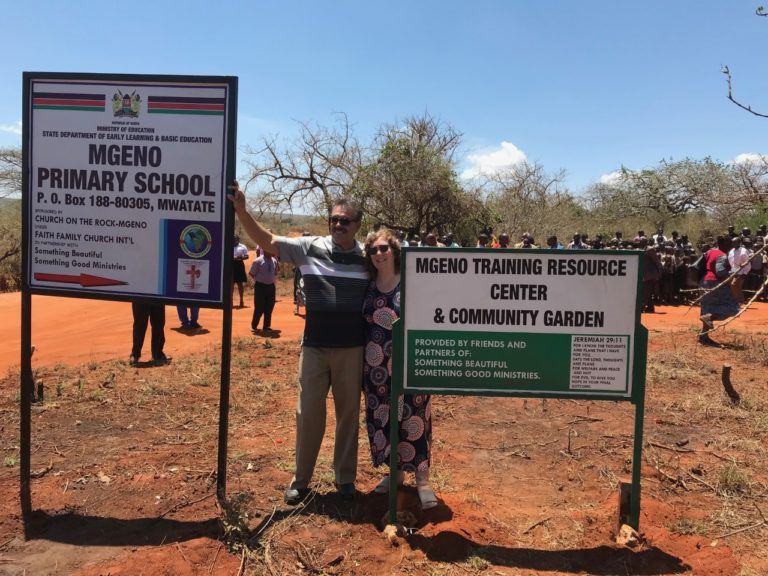 Jesus lives in Mgeno!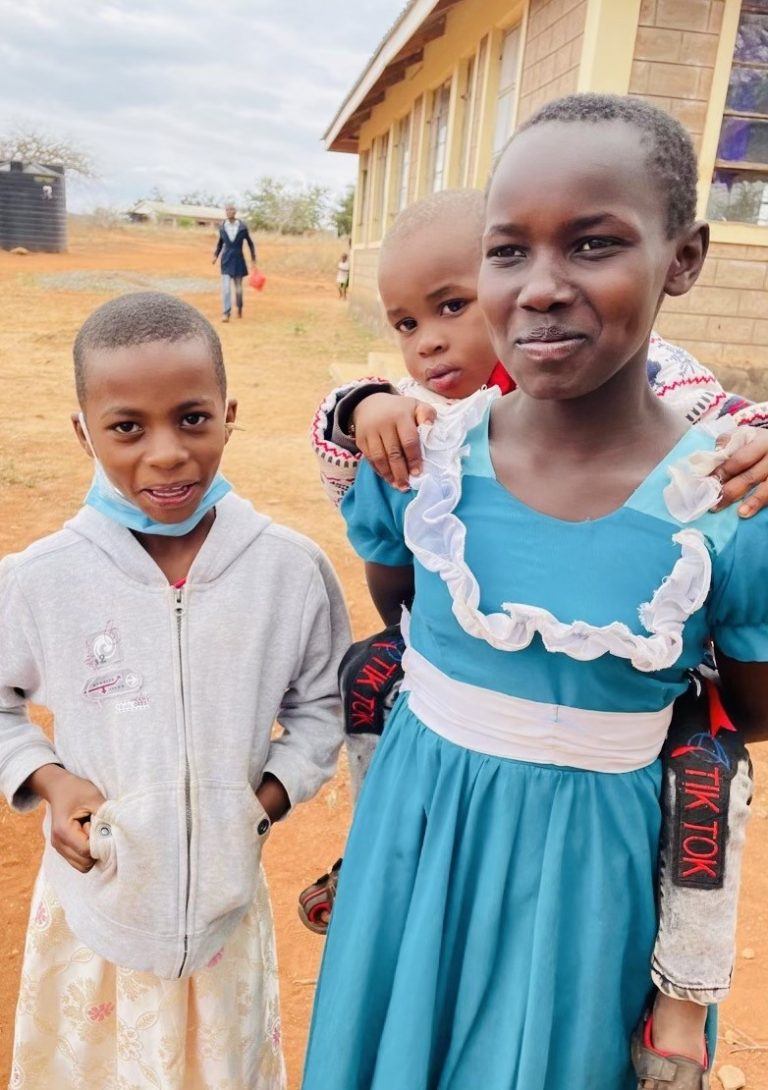 Sponsor a child to help transform a life through education and break the chains of poverty. Currently there are many children who desire to attend school, but  aren't able to due to lack of financial resources. In Kenya each child who attends a primary school must have a uniform and pay a very small fee. However even this small amount is too great for their families to provide. Often, the only meal children can count on in a day is their school lunch. If payments fall behind students will not be allowed to attend. We have encountered students who walk very far, and for long hours, even in the dark, in order to attend school. Some must cross dangerous areas inhabited with predictors, such as elephants, to attend school.
Make an investment in the lives of these precious children and together we can break generational poverty from their lives. Your giving of even a small one time gift or reoccurring gift can and save lives.
SBSG has made a commitment to stand with teachers as well as the students each missionary trip. The mission team brings much needed supplies like, reading books, mathematic workbooks, English literature and others. Pencils, erasers, and chalk. As well as help with needed repairs from time to time at the school.  In 2017 SBSG replaced chalk board and has since purchased cooking utensils for the out door kitchen. In June through generous friends. We were able to catch up school fees for over 40 children. These children are the future of Kenya. Teachers, Nurses, Pastors, Mayors and more. Let's invest in them.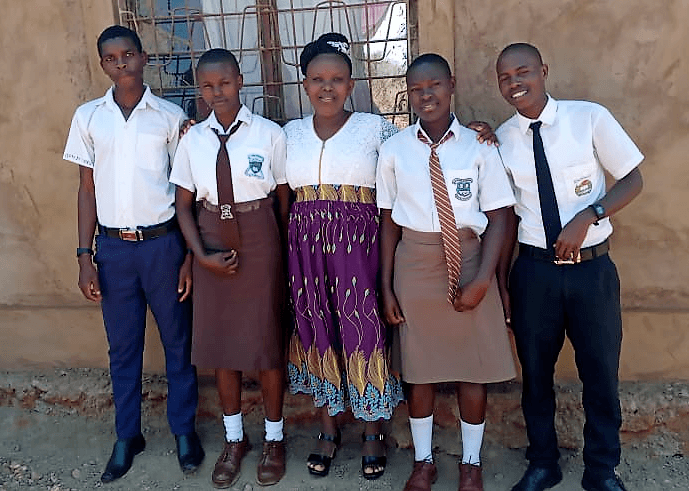 "Do not store up for yourselves treasures on earth, where moth and rust destroy, and where thieves break in and steal."
‭‭Matthew‬ ‭6:19‬ ‭
EXTRA, EXTRA!!! Read all about it;
In June 2021, Something Beautiful Something Good held a graduation ceremony for five garment making class graduates.  Pastors Robert and Jan believe strongly that supporting individuals through education will break the back of poverty, and provide economic development to a region desperate for it. These five women will make uniforms, mosquito nets, dresses, shirts, and every other garment needed for those living in the village of Mgeno.
 Won't you join with us in changing the lives of men, women and children in Kenya?  Donate today to change someone's future.
Copyright 2017. All Rights Reserved.